API Maker overview
API Maker is a complete backend solution for building powerful APIs.

Learn what API Maker is all about on the website or in the tutorial.
Learn API Maker
Whether you prefer a more theoretical or a practical approach, we hope you'll find this section helpful.
If you prefer to learn by doing, start with our website. If you prefer to learn concepts step by step, start with our guide to docs.
API Maker videos
API Maker license purchase and installation
API Maker Cloud quick introduction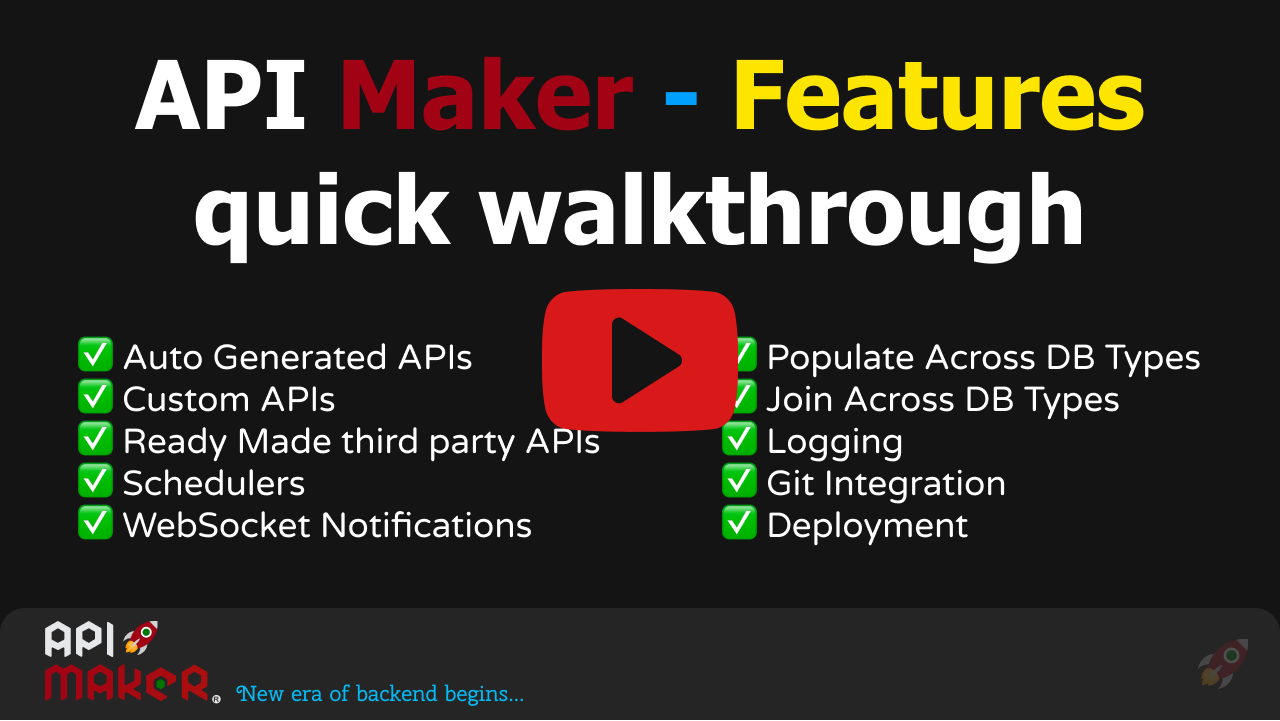 API Maker Features quick walkthrough
Try API Maker
Keep in touch
You can also follow the apimaker account on Twitter, but you won't miss anything essential if you only read the blog.
In case of any issues, you can report them at API Maker Planning,